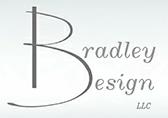 Custom Home Design and Planning

      Brad Buss      719-573-7938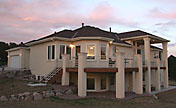 Please enter your information, comments, and any questions you may have below:

* Do you own a lot or have    one  in  mind for a homesite?

Approximate size of living area desired

Enter any comments or questions you may have below. Be as detailed as you would like.

Click on the Submit button to send your information.

Know someone who is beginning the planning stages of their custom home and would like to get in touch with a reputable custom home designer? Click "Tell a friend about this site" at right to quickly and easily give them some information about this site.

Privacy Notice: The information you are about to send will not be used for any reason other than to conduct business with Bradley Design.

After entries are complete, scroll down and click the submit button. (Items marked  *  are required.)

Contact Brad at:

719-573-7938

(Items marked  *  are required.)

* Does the budget figure you entered include lot cost?

If you are not familiar with Bradley Design and this is your first contact, thank you for your interest. It would be a pleasure to hear from you. Please feel free to express your desires and allow any questions to be known. Your inquiries will be held in confidence and will be promptly attended to. There is never a charge for an introductory consultation.