 Bradley Design was established in 1992 when Brad Buss saw a need for Colorado custom home builders and their clients to build more creatively refined designs with precisely detailed plans. Homeowners were reaching ever-growing levels of sophistication along with the rapidly advancing technology in the home building industry. Brad's knowledge of computers, training in AutoCAD, prior experience in residential construction, and artistic vision were the perfect unique blend to keep pace with the growing luxury custom home market. 

One of the greatest joys in life is having the opportunity to consciously indulge our imaginations and convey the space in which we live to harmonize with our uniquely spirited lifestyles. The guiding philosophy at Bradley Design is to stay responsive with a low-ego team approach to design. Listening carefully, engaging actively, and responding thoughtfully are essential while striving to get to the clients goals with structural solutions found. This process inherently requires a collaborative effort when translating everyone's perspective into a cohesive plan. Creative design in this regard first requires a release of the entire sense of structure to allow ideas to flow freely. Subsequently, as form follows function, a fundamentally sound design requires a great deal of skill when assembling concepts into a refined, buildable set of working drawings. In an ideal world everyone should be destined to live in a house expertly designed, with their involvement, for their way of life. Each client must be allowed to have a personally enriching and enjoyable experience while confidently guided through the design process.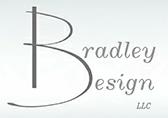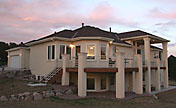 Custom Home Design and Planning

      Brad Buss      719-573-7938

With over thirty years in residential and commercial construction, Brad has developed a mastery of home building. This adept talent began while wearing nail bags. In his early adulthood, he was a hard working carpenter on framing crews during summer vacation from college. In 1981, Brad graduated with a Bachelor of Science Degree in Construction Management from Colorado State University. From there, he worked for commercial contractors and home builders both in the office and field. Experience in estimating, job costing, and field supervision provided him with tools he still uses today. Brad was also employed in a building supplier's truss department where he developed an expertise in trussed roof systems. That expertise, as well as his college training in structural engineering, has enabled him to perform in house structural analysis and layouts of the framework for his designs. 

Although the emphasis at Bradley Design is architectural design, Brad can carry out various duties as called for. Services provided can be shaped to the clients need by consulting on an hourly basis. If a builder has not been selected, Brad will be a reliable guide through the planning stages up to the building permit. That said though, the most effective approach to planning a custom home is through a design/build arrangement where a reputable builder is selected to join the team early in the planning process. A capable builder's constant feedback during this process will help keep the project on track regarding costs and other expectations. Brad will gladly and readily refer highly qualified builders who have teamed up well with past clients of Bradley Design.

Bradley E. Buss

1981 B.S. Construction Management

Colorado State University